Mississauga Writers Group
Releases their 4th Anthology to celebrate Canada's 150th
To purchase the Anthology please email jasminesawant@yahoo.com
https://www.modernmississauga.com/main/2017/5/18/mississauga-writers-group-writes-anthology-for-canadas-150th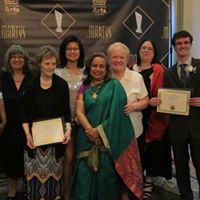 Mississauga Writers Group – by Chris Clay, Mississauga News
https://www.mississauga.com/whatson-story/7315899-mississauga-writers-group-offers-support-for-city-s-wordsmiths/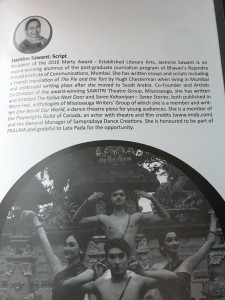 Jasmine Sawant writes the script for Sampradaya Dance Creations PRALAYA that toured 8 cities in Canada in November 2017
…"Still there is much to admire, from Jasmine Sawati's poetic script and Arun Srinivasan's dramatic light design to the sculpted clarity of the eight dancers…"  – Deirdre Kelly
Sadly Jasmine's last name has been misspelt. Critics At Large has been requested to correct it but have not done so yet.
http://www.criticsatlarge.ca/2017/01/power-not-yet-realized-sampradaya-dance.html
Jasmine Sawant – 2016 Martys - Established Literary Arts Category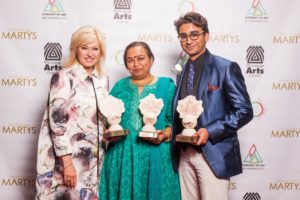 Jasmine Sawant was the recipient of the 2016 Marty Award in the Established Litearary Arts Category.
Jasmine Sawant is an award-winning alumnus of the post-graduate journalism program of Bhavan's Rajendra Prasad Institute of Communications, Mumbai. She started writing plays after she moved to Saudi Arabia and she continues to hone her writing skills in Canada. As the Co-Founder and Artistic Co-Director of SAWITRI Theatre Group, she has written and directed The Kallus Next Door, a socially and culturally relevant piece published in Word Fest, Celebrating Ideas. It was also read at the 2014 INSPIRE! Toronto International Book Fair.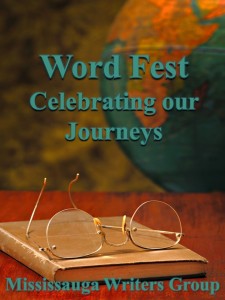 Saree Kahaniyan – Saree Stories published in Word Fest, Celebrating Our Journeys, was performed on many occasions. Available at http://www.amazon.com/Word-Fest-Celebrating-Our-Journeys/dp/1517053331 in Kindle and Paperback.
One World Our World, a dance theatre piece for young audiences, commissioned in 2009 by Sampradaya Dance Academy, was remounted in 2015. Jasmine is a member of the Playwrights Guild of Canada and the Mississauga Writers' Group.
The Mississauga Writers Group was established in January 2013 with the underlying objective of providing writers a forum to share their experiences and their dreams through creativity, knowledge and mutual respect.
This group proudly launches its first book, "Word Fest, Celebrating Ideas". Showcasing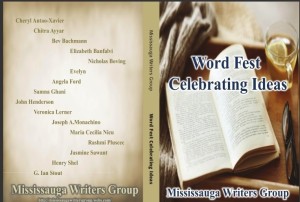 different themes, this anthology includes a diverse collection of poetry and prose. From playwrights to poets, from screenplay writers to journalists, from meditation experts to therapists, sixteen talented members of the Mississauga Writers Group have contributed to this collection.  Word Fest is the first of many achievements of the members as a collective force and is a celebration of ideas, inspiration and dreams. Whether you're in the mood for mystery or romance or you're looking for some well-needed inspiration, Word Fest has it all. With a stunning combination of prose and poetry, this collection is a symbol of diversity and reflects the inherent passion of the contributors for the written word. Word Fest is the first of many literary achievements of the Mississauga Writers Group. The book is available in both print and digital versions and is available on both Amazon and Kindle.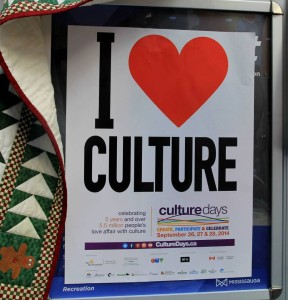 Word Fest was officially launched on September 27, 2014 during the Culture Days' event at the Mississauga Central Library. The contributing authors introduced their work and their inspiration behind it and were available to share their thoughts and experiences.
The book is available for sale on Amazon. For more information about Mississauga Writers Group please visit http://mississaugawritersgroup.com/  You can also connect with the group through Facebook https://www.facebook.com/MississaugaWritersGroup